The Best Cosmetic Surgery & Medical Spa in the Washington DC Area
New Patient Special: BOTOX® Just $250/Area!
If you've reached your ideal body weight through diet and exercise but you still have an excess of skin and fat in your abdominal area that will not reduce, we'd like to recommend abdominoplasty – or as it's usually know...

Breast augmentation, also known as augmentation mammoplasty, is the surgical procedure for enlargement of breast size. Breast augmentation is meant to improve a women's body contour.

Not getting the results you want at the gym? A healthy diet and exercise regimen can only get you so far. As we age, stubborn fat and cellulite in trouble spots like our hips, thighs, abdomen and upper arms can be virtua...

Endermologie is a method for reducing or eliminating the appearance of cellulite, and has become particularly popular in the United States after several years of proven effectiveness in Europe. Call to schedule an appointment.

Rhinoplasty – made famous by the entertainment industry with the term "nose job" – is a popular surgical procedure. We now offer a non-surgical option that uses dermal fillers to correct irregularities in your nose with...

Artefill | Juvederm | Radiesse | Restylane

The common name for blepharoplasty is eyelid surgery. It is usually performed on patients who want to look younger and boost their personal self-esteem.

With age, skin loses its elasticity. In women, this plays a role in loss of the youthful appearance of breasts. Many factors such as pregnancy, breast feeding, weight gain and loss also play a role. Sagging breasts (ptos...

Breast reduction, also known as reduction mammaplasty, has improved the health and well being of many of our patients. Breasts that are too large or very pendulous can cause many problems, including:

The effects of aging can appear in the brow and forehead area as deep horizontal lines, heavy brows, and "frown lines." When this happens, a brow lift may be able to help. And at Millennium Medical, we're pleased to offe...

Our medispa offers highly effective chemical peels to treat fine lines, wrinkles, uneven skin tone, acne scars, and other imperfections. Chemical peels accelerate the removal of dead skin cells to expose layers of soft,...

Are you hoping to eliminate the signs of aging in favor of smooth, young-looking skin? Then consider Dysport, an effective, non-surgical treatment offered by Millennium Medical in Chevy Chase, MD.

Finally, a clinically proven alternative to losing fat and inches...ZERONA®, a non-invasive body slimming procedure, allows physicians to help patients enjoy better health and wellbeing. The safest and most researched lo...

Laughter, sadness, anger and surprise - your face shows all of your emotions to the world. And a lifetime of emotions means your facial muscles have been put to the test, leading to wrinkles, crow's feet, and laugh lines...

Millennium Medical offers face-lifts that may be able to trim years from your appearance. This surgical procedure is designed to eradicate crow's feet, forehead wrinkles, marionette lines, and other tangible signs of agi...

Are the signs of aging taking a toll on your face? Then come to Millennium Medical in 4407 Willard Avenue | Chevy Chase, MD 20815 to learn more about a safe, effective treatment option: JUVEDERM.

Acne can have devastating effects on your self-esteem. If you're tired of suffering with unsightly marks on your skin, come to Millennium Medical in 4407 Willard Avenue | Chevy Chase, MD 20815. Our laser acne removal tre...

For some, having an excess of body hair or hair in undesirable places, can damage our confidence and make life difficult and public appearances embarrassing.

Are you dissatisfied with your eyelashes? If you're looking for darker, thicker lashes to enhance your appearance, come to Millennium Medical. As an established medical spa in 4407 Willard Avenue | Chevy Chase, MD 20815,...

Sometimes diet and exercise just aren't enough to achieve the lean, toned body you crave. If you're frustrated by exercise-resistant saddlebags, love handles, or a post-pregnancy "pooch," a new treatment called Lipo Ligh...

Looking for a way to eliminate stubborn fat pockets and enjoy a brand new physique? At Millennium Medical in Chevy Chase, MD, we work to help our customers achieve their aesthetic goals. Our Lipomassage treatment is desi...

Sometimes, all the diet and exercise in the world can still leave you with parts of your body that hold too much fat. If so, body contouring might be your solution. Come in for a consultation to determine which procedure...

As you age, loose skin can collect in the neck area, resulting in a saggy, fleshy appearance that can make you feel self-conscious. But with necklifts, the "turkey" look can be gone for good.

Are facial lines and wrinkles holding you back and impacting your self-esteem? Fight back against the signs of aging with Radiesse treatment from Millennium Medical. As a trusted medical spa in 4407 Willard Avenue | Chev...

We're pleased to offer Restylane treatments, an exciting option for those who are looking for skin rejuvenation. Restylane was developed in Sweden, and since 1996 has helped millions of patients in 70 countries have youn...

Photo Rejuvenation Benefits

If you're looking for a noninvasive procedure that will help your skin feel smoother and silkier, body microdermabrasion may be the solution you've been searching for. Millennium Medical in Chevy Chase, MD, offers microd...

So you've had it with those sagging jowls, bags under the eyes, and deep wrinkles. But at the same time, you're not exactly ready for the long process of a full facelift. Well, there's a treatment for you. Millennium Med...

Pregnancy and childbirth are among the most beautiful and unique experiences in a young mother's life. Unfortunately, the after effects of having a child can often leave you looking and feeling less than beautiful.

The desire to turn back the clock on aging is nearly universal, but for many, going as far as a facelift can seem a bit extreme. If you're looking to reverse the signs of aging but don't want to go through an invasive su...

Sometimes, all the diet and exercise in the world can still leave you with parts of your body that hold too much fat. But liposuction may seem like an extreme solution, and many people prefer to avoid surgery if they can...

Have time and gravity taken a toll on your skin? Are you frustrated by stubborn cellulite or loose skin in trouble spots like your thighs or abdomen? The aging process, heredity, sun exposure and changes in body weight c...

Many people use tattoos to express themselves and enhance their appearances. But if you're like plenty of people, the tattoo you got way back can serve as a source of embarrassment now. If you're in need of tattoo remova...

Spider veins and varicose veins are a reality for millions of Americans. Luckily, these unsightly problems can be treated – with vein removal surgery.
Welcome to Millennium Medical in Chevy Chase, MD
A cosmetic surgeon may be able to help you regain confidence in your physical appearance so that you can enjoy a happier life in Chevy Chase, MD. Millennium Medical offers a variety of surgical and noninvasive procedures aimed at helping you become more satisfied with the way you look. Whether you're interested in BOTOX or a surgical procedure like an abdominoplasty, we can help. Our clinic is a clean, modern environment that's equipped with state-of-the-art technology.
Our skilled practitioners are highly trained and backed by a qualified support staff. We offer a range of procedures at our medical spa, including:
Breast lifts, reductions, and augmentations

Face-lifts and mini face-lifts

Liposuction

Microdermabrasion
Residents of Chevy Chase, Washington D.C., and the surrounding areas may feel a lot of pressure to look great at all times. When you work with Millennium Medical, you'll have the benefit of a customized treatment plan. Get in touch with us today to find out more about the ways we may be able to help you.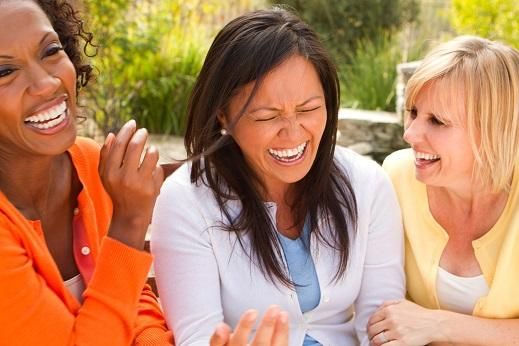 Mon - Fri: 9:00am - 5:00pm Sat: 9:00am - 5:00pm Sun: Closed